DOWNHILL

Downhill mountain biking (DH) is mountain biking practiced on steep, rough terrain that often features jumps, drops, rock gardens and other obstacles. It's a technical, fun and satisfying to learn. While it has a reputation for being an extreme sport, with appropriate training anyone can get into DH.
To enjoy DH you'll want a sturdy mountain bike, ideally with with plenty of travel in the suspension, and a very relaxed attitude. DH tends to be run on shorter courses over more extreme terrain, racing against the clock.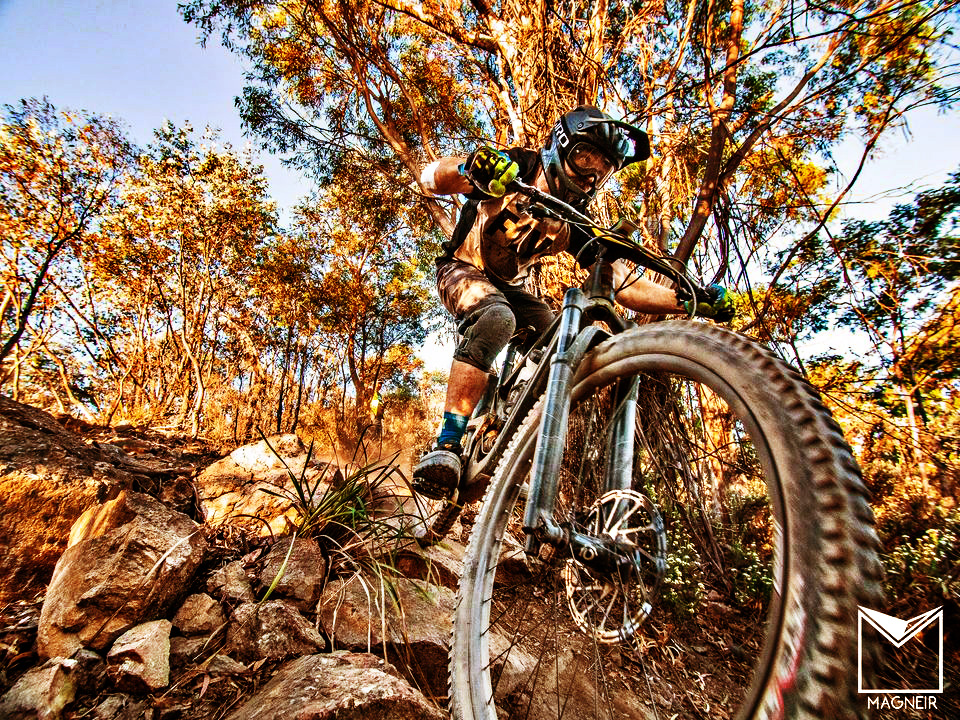 SAFETY NOTE
For all club DH events, you'll need to meet safety standards with full face helmets, and full protective gear (shin guards, knee pads & a are back brace) are usually expected of all competitors. Be sensible and come prepared so you can enjoy your racing safely!
Stay up to date with the Dirt Devils Downhill Facebook Page.