CROSS COUNTRY
Cross country (XC) events can vary greatly from fast 45min races through to full 100km (or more!) marathons. Our club caters for all ages, running separate shorter events for the very young to introduce them to what is now an Olympic sport. One of the most popular disciplines in Mountain Biking, XC is for everyone!
Most XC courses are built on a mixture of single track and the occasional piece of fire-trail to join sections. It's a solid cardio workout often rolling through bushland involving climbing and descending in equal measure.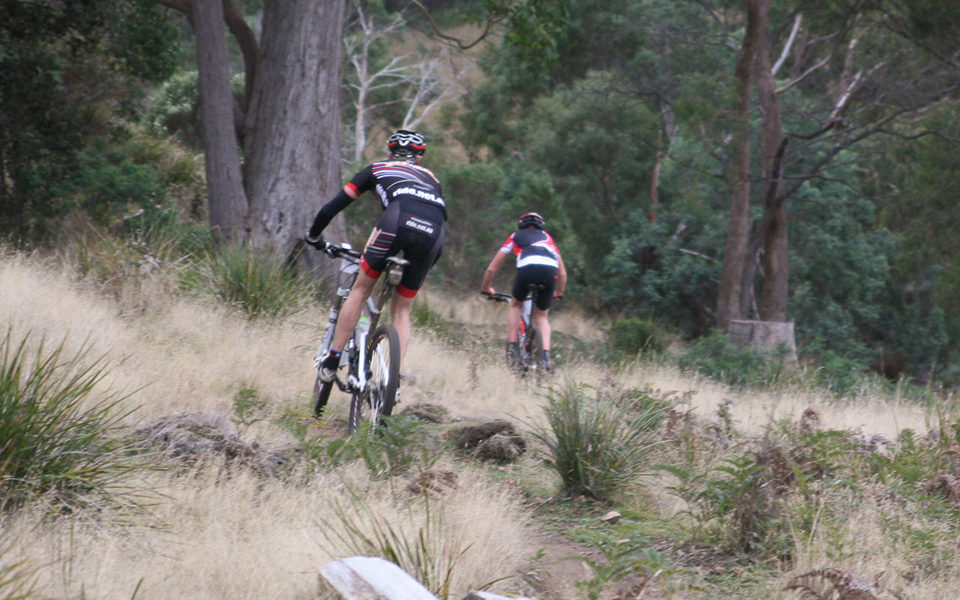 ALL SKILL LEVELS WELCOME!
The tracks are mildly technical with particularly technical lines generally including a B-line for less experienced riders to use. We also include all skill levels from the beginner class through to the fastest riders race. We are a friendly welcoming group where all riders are made to feel welcome, so come along!